We help ambitious moms, dads, husbands, and wives get their money right with useful education, sound strategy, and not so common sense…
Real financial sense seems hard to come by these days. Our generation grew up with poor or no healthy examples of how to handle money.
We know we want more out of life but those around us can hardly understand or get us to where we want to go.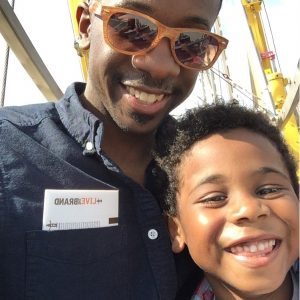 YourMoneyRight.com brings you training, education, and perspective around money like we have never heard before.  Most financial advice only works in perfect world scenarios with people who are making 6 figures with no responsibilities or those that have finished their working careers with pensions and fortunes left to them.
What about those of us who are ambitious with young marriages and kids to match?  Students loans and real lives that feel to be in constant transition?
This is where we come in!
Why should you listen to me?
Well, the short answer is you shouldn't… I'm not a fan of getting "should on" all the time…
We've got to get back to thinking for ourselves when it comes to money but that starts with understanding. Understanding what we want from life.  Understanding where information is coming from and who looks to benefit.  I'm no financial advisor or salesperson for any financial product or institution.  I started on this journey out of frustration and not having anyone to turn to when it came to my problems with money.
I began to question everything I believed about money.  Questioned who stood to make the most from the financial advice we get from mainstream media.  Read all the books I could find, talked to people doing it right, and learned from those doing it wrong.
 Today money is not an issue for us.
We're not rich in the sense of having tons of money in the bank but we have full control.  My wife was able to walk away from a job and headaches from design clients to be full time with our children.  We've got cash and clarity about where every dollar goes and its' role.  No more money fights.  We eat well, sleep well, live well, and play well all on a Fire Fighter's salary.
We want the same for you… Will you join us!?