When we think of the live's of the rich and famous we think of lavishness and expensive lifestyles. But I'm here to tell you that there is nothing more expensive than being broke! In this fun yet thought-provoking episode we tackle the issues associated with the high cost of little to no money. I share some very personal stories that hopefully someone can cash in on because I know first-hand… It is expensive being broke!
In this 37 minute episode we discuss:
Being broke as defined by the Urban Dictionary
How being broke is living on the edge
Why it's expensive being broke
Opportunity cost
The broke trap
Stories of triumph
And what can be done about it
Join the conversation and share your stories using hashtag #ExpensiveBeingBroke
Show Notes:
Urban Dictionary definition of broke
Top 5 Reasons People Go Bankrupt – Investopedia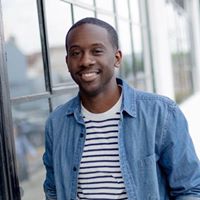 "I AM" husband, father of 4, freedom fighter, firefighter & host of The Get Your Money Right Podcast!